Summers are absolutely beautiful in Central Oregon. Warm days and cooler nights allow us to be outside all the time. There is nothing better than a fun day on the trails or on the river, only to come home and relax in your patio and yard. Or, perhaps you love to entertain during the summer with a BBQ feast, mojitos and lawn games. Central Oregon is the perfect place for the ultimate stay-cation!
Your outdoor living spaces are a natural extension of your home and extending your automation and entertainment to the outside can enhance your home, inside and out. Patios, decks, hot tubs, fire pits, and landscaping can all be enhanced with awesome smart home technology. With one system, you can control all of your outdoor living elements with the same technology that you enjoy inside.
–Lawrence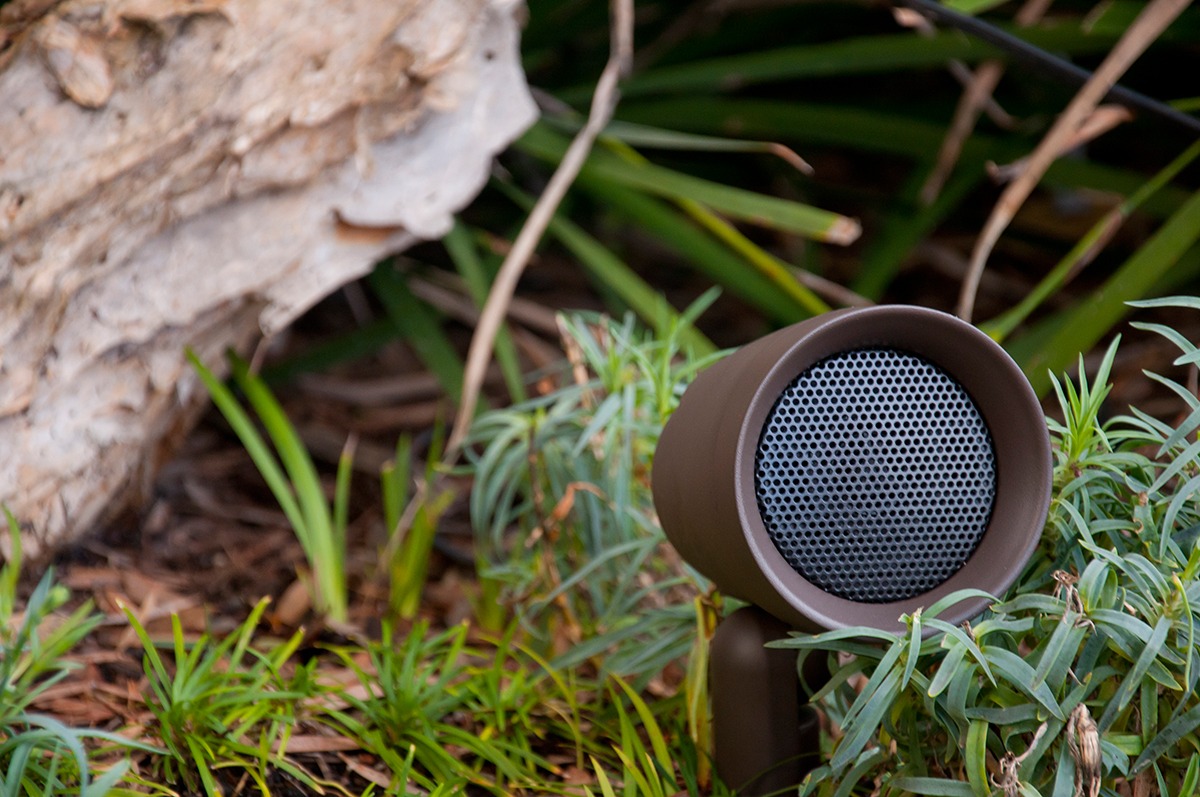 Smart Home Outside Automation
The same one-button-touch that you enjoy in your home can be brought outside. From your smart phone or tablet, press the Party button to turn on the hot tub, fire up the gas fire pit, dim the outdoor lighting and pump up the music. You can be the evening DJ from the comfort of your chaise lounge all night long!
Outdoor Sound Systems
Want to bring that thumping bass to your patio? There are many options for wired and wireless sound systems that bring quality music to your outdoor living spaces. Speakers can be placed in the ceilings of overhead covered areas, in eaves, or strategically placed throughout your landscaping. We can help you find speakers and subwoofers that blend seamlessly with your outdoor aesthetics.
Outdoor Lighting
Outdoor lighting can provide function, safety, security and can help create spaces for the activities that you like to enjoy in your yard once the sun goes down. For outdoor entertaining, you can brighten or dim lighting or turn it all off for some night stargazing. Outdoor lighting can also be controlled from inside the home with the same easy smart phone or tablet controls. Use motion sensors, lights and alerts for late-night security measures.
Big Screen Entertainment
Depending on your outdoor space, you may be able to take your favorite movies outside. If you plan on watching television outdoors, consider investing in an outside-specific television that holds up better to the elements. A projector and screen is also an option, with either a permanent projection house or a portable projector and screen. Invite the grandkids over for movie night under the stars!
Hot Tubs and Pools
We don't see many in-ground pools here in Central Oregon. But hot tubs—almost a requisite for proper post ski activity. Smart home automation allows you to access your hot tub heating and bubbles from one touch, inside or out. No more traipsing through the snow to turn on your jets!
Gas Fireplaces and Fire Pits
Maybe it's our caveman sensibilities, but we think it's hard to resist a fireside gathering in any season. Tie in your outdoor gas fireplace to your smart controls and ignite the night.
Summer is here! Get the most out of it by spending as much time as you can in your outdoor living spaces.
At Home System Solutions, we take pride in being Central Oregon's leader in smart home automation, theater and entertainment. Let us help you make your dream home future-ready. Contact us by email or call 541-610-7915.