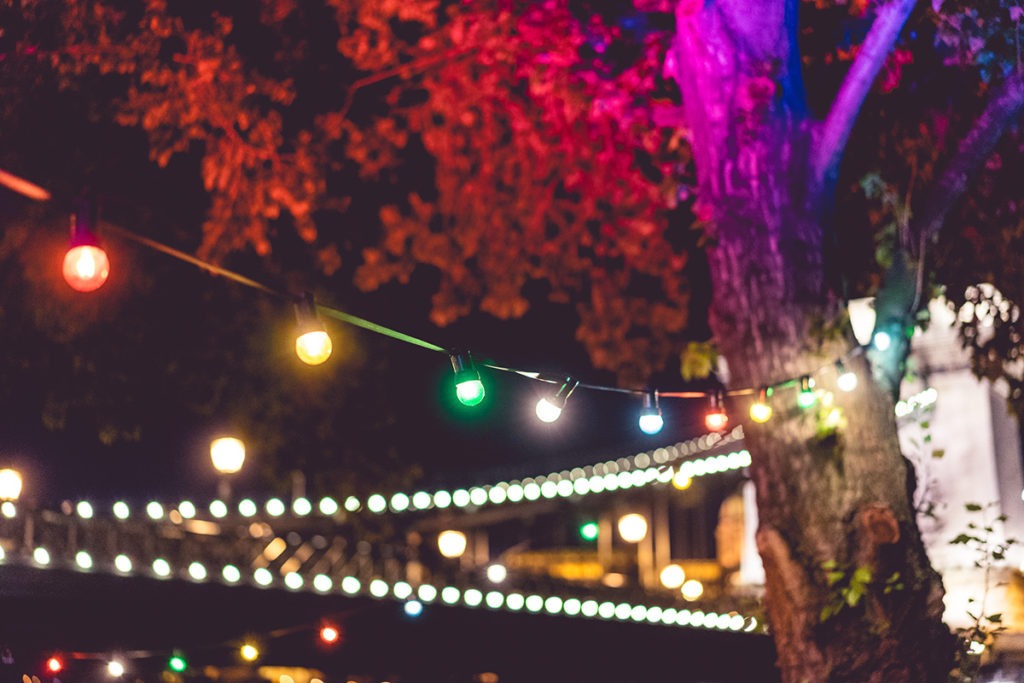 Summer is almost here, and there's no better time to upgrade your home. Evolving trends and improving technology mean there's a lot you can do, but here are seven essential updates for your home this summer.
1. Update Your Landscaping. When it comes to summer, out is in. With all the time you'll spend outdoors soaking up the sun, your landscaping should be more than an afterthought. The long days and beautiful weather make summer the perfect time to refresh your yard and create a personal oasis. You might create a serene escape with a calming new water feature, add landscape speakers for streaming music, or make your yard work for you by growing vegetables and herbs. Either way, you'll be looking for excuses to spend more time outside.
2. Utilize Smart Sprinklers. Once your yard is the talk of the neighborhood, you'll want to take care of it. Smart sprinkler systems can make watering a breeze and allow you to easily control your watering schedule. You can even watch your lawn thrive with a system that adjusts watering based on the weather. If your landscaping requires more specialized watering, try a smart drip irrigation system. You won't have to worry about overwatering your lavender or under-watering your hibiscus. Smart irrigation will beautify your landscape while you hardly have to lift a finger.
3. Upgrade Your Patio. You're going to want to spend as much time as possible enjoying your beautiful landscape, so make your patio into the perfect place for entertaining and parties. Replace classic backyard cooking with automated technology. A smart gas grill can ensure that every guest gets a perfect burger, and you'll never have to worry about ruining another steak. Don't forget to provide ample seating for everyone you're cooking for. Furnish your patio with outdoor chairs and a table that will let everyone relax and eat in style. Your patio just might become everyone's favorite summer spot.
4. Install Smart Lights Outdoors. When your outdoor parties stretch late into the evening, you'll be glad you have smart lighting. Your lights can go beyond mere illumination to create the perfect mood lighting for your guests as the day turns into night. Even if you're not throwing parties, you'll love the additional comfort and safety outdoor smart lights can give you. Stay outside and enjoy the warm evening as late as you want, and don't worry about fumbling for switches when it's time for bed. You'll wish you had these lights installed years ago.
5. Switch to a Smart Thermostat. When you finally go inside, you'll be grateful for one of the basics of home automation: a smart thermostat. These are vital for the warm summer months. A smart thermostat can keep your home at the perfect temperature so you don't sweat all summer long. You can set it to run on a schedule, or you can remotely use your smartphone to make sure you always come home to the perfect temperature. Even better, a smart thermostat will help you avoid the temptation to blast your A/C nonstop. It won't just keep you cool—it will help conserve energy and save money.
6. Enjoy Fresh Entertainment. With your smart thermostat keeping you comfortable indoors, make sure you've got plenty of entertainment during those dog days of summer. It's a great time to upgrade to a DVR that will let everyone watch and save all of their favorite shows. That way, you can stay cool and enjoy the comforts of your own home. A diverse television package will have something for everyone in the family. You'll get to escape the heat and stay current on every episode of Game of Thrones, and the kids will enjoy catching up on cartoons instead of class. Everyone will want summer to last all year long.
7. Benefit from an Air Purifier. You've made your home the perfect summer escape, so it's time to breathe easy—literally. Include an air purifier in your updates for the ultimate indoor comfort. Just like the rest of the technology in your home, you can choose a programmable unit to enjoy the purifying benefits without a second thought. Choose your air purifier based on the needs of your household. Summer allergy sufferers will want purifiers with HEPA filters to help filter pollens. If you're more concerned about the odors everyone is bringing inside, look for replaceable carbon filters.
There's no better time to make your home even more comfortable and personalized. Best of all, these thoughtful updates will not only make this summer more enjoyable, but they'll last far beyond this season. Create the home of your dreams, and begin planning your improvements today.
(This post was taken from the Control4 blog, on June 7, 2017. This guest post comes to Control4 from Sage Singleton, a home and community safety expert for SafeWise.)
Home Systems Solutions takes pride in being Central Oregon's leader in smart home automation, theater and entertainment. Contact us to visit our Bend showroom or get an initial consultation. Email us or call 541-610-7915 for more information.