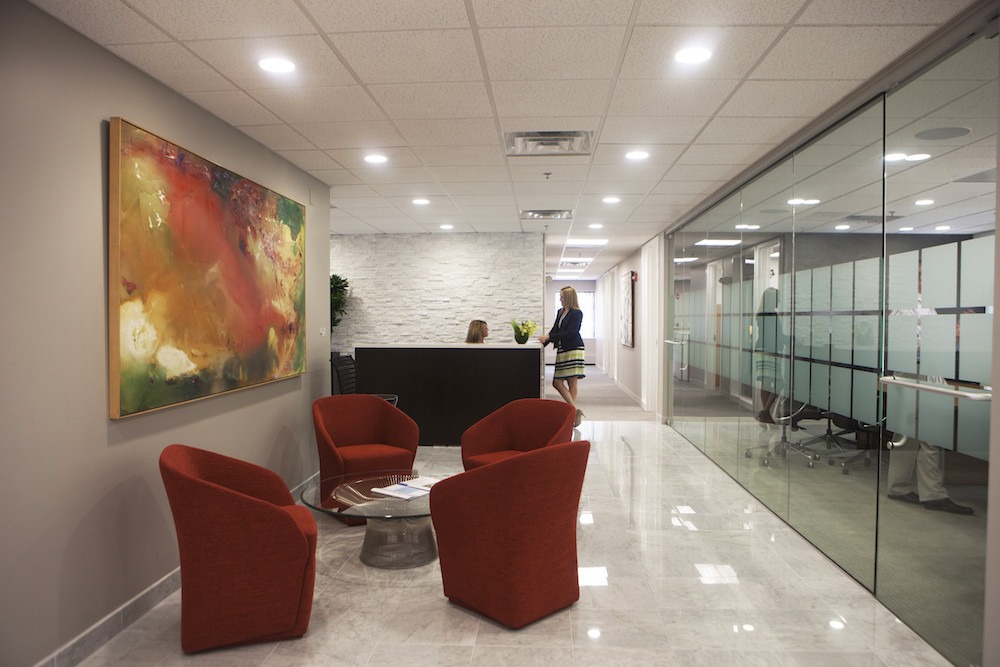 We think one of the many amazing things about Central Oregon is the love for small, independent businesses and the support our community shows towards the local restaurants and shops. Most would agree that audio and visual for businesses is an important part of making your customers happy. We love working with small to medium sized businesses to set up their space for effective and easy-to-use automation, entertainment and surveillance.
Distributed Audio. Have you ever sat in a restaurant only to discover that you are right under a not-well-calibrated speaker that is blaring music out into your family time? This can definitely be an issue when a sound system is not designed or installed properly, or even if someone just chose the wrong type of speakers. Next time you visit the new mid-town Parrilla Grill on Greenwood, look up. You'll see that we chose hanging speakers are shaped in such a way (conical) that there are no "loud spots." Have you heard us say this before? Speakers are crucial!
Visual Entertainment. Distributed video in your business enables a single video source, such as a satellite receiver, media server or mobile device to be shared across multiple screens. So when the big game comes on, you don't have to fumble with multiple remote controls. And how many calls do we get to hang televisions? A lot! But really, installing flat screens in a commercial space, such as a restaurant, does take a bit more skill. Often times they are mounted high up, and in corners, so all patrons can view the big game. Forgo the ladder, and let us set up your system!
Presentation Technology. Maybe more of your business is done behind back doors that are not open to the public. Important board room meetings and presentations call for top-notch technology for the best audio and visual experience. Projectors can (and should work) with one touch and no fuss. We can also install acoustical treatments to minimize outside noise, keep inside noise private and lighting and shading to optimize viewing.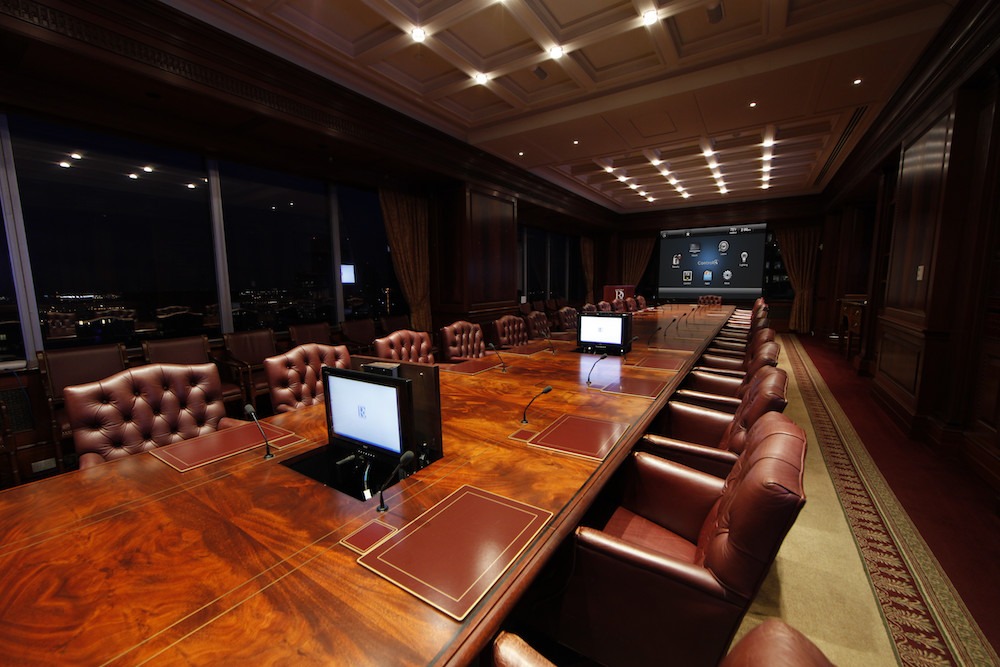 Surveillance. Anymore, installing discreet cameras is a must for retail, restaurant and any other business that contains valuable goods or sensitive materials. With surveillance cameras, you can keep an eye on your business at any time. This can save you headache, money and could even save you a little bit on your insurance premiums, as insurance companies like to see that you are proactive about preventing claims. Newer cameras offer high definition imagery for better viewing.
One Touch Control. Worried about your business at night when things are shut down and locked up? With Control4, you can always remotely monitor your space to see who is coming and going, such as your cleaning crew, vendors or (hopefully not) any trespassers. Press a button on your phone and you can be in total control of your business, even at 2am in the morning, long after you've closed down for the day. It is your business, so you are the one who should be in control!
Home Systems Solutions takes pride in being Central Oregon's leader in smart home automation, theater and entertainment. Contact us to visit our Bend showroom or get an initial consultation. Email us or call 541-610-7915 for more information.