It's been said before—if you look good, you feel good. We know that technology and design need to work seamlessly together. Having a stellar home theater or home audio system is one thing, but making it look beautiful is also our top priority. We know that homeowners and interior designers want awesome style on top of function, so we work diligently to incorporate great style into our systems.
Design friendly home theater and audio is here! We are excited about the latest technology with "invisible speakers" and "discreet opening systems." Today's multi-channel surround sound and whole-house audio systems require multiple speaker locations to have the best audio experience. Not too long ago, entertainment systems had a number of speaker grills, boxes and hardware to clutter up and compete with the décor of a living space. This presented a challenge for homeowners and interior decorators to incorporate the speakers and audio elements into the style of the room.
Now, homeowners and designers can opt for invisible speakers. Invisible speakers, subwoofers and amplifiers are actually mounted inside the wall and are covered with a completely flat, durable cover that blends seamlessly with the surrounding drywall. When they are finished and painted, the speakers are completely invisible—until you fire up the stereo for a thumping bass or an action packed movie. Then the surround sound literally seems to materialize out of thin air.
The same goes for "discreet opening" systems. Discreet opening systems are ceiling-installed satellite speakers and subwoofers to further provide even and smooth sound coverage in a space. The small openings can be combined with round or square downlights, providing a sleek look and awesome sound. Working with top audio brands like James Loudspeakers and Sonance, we can offer incredible design-friendly solutions for top quality home audio. Because these solutions are completely hidden, they allow for total freedom in design.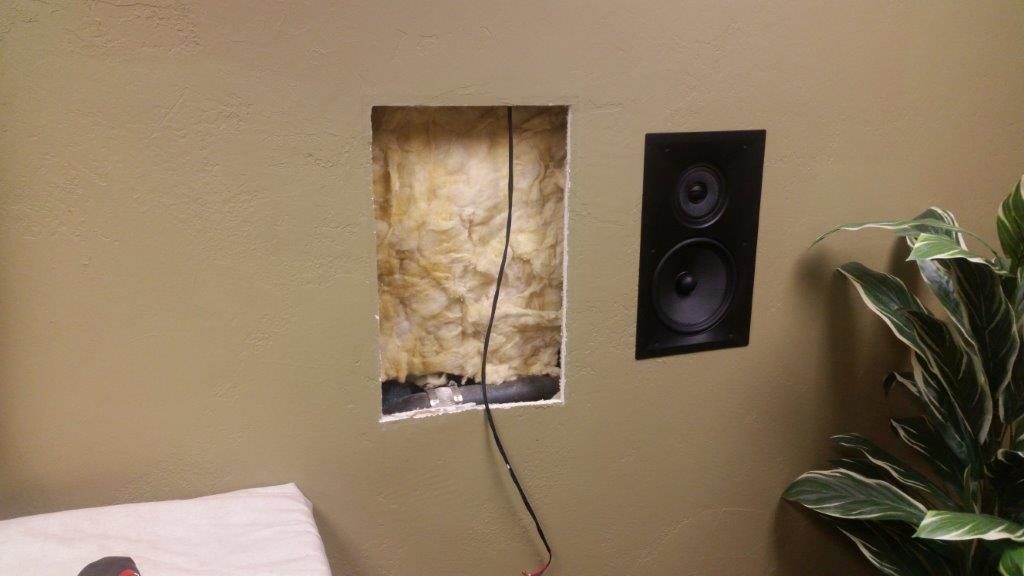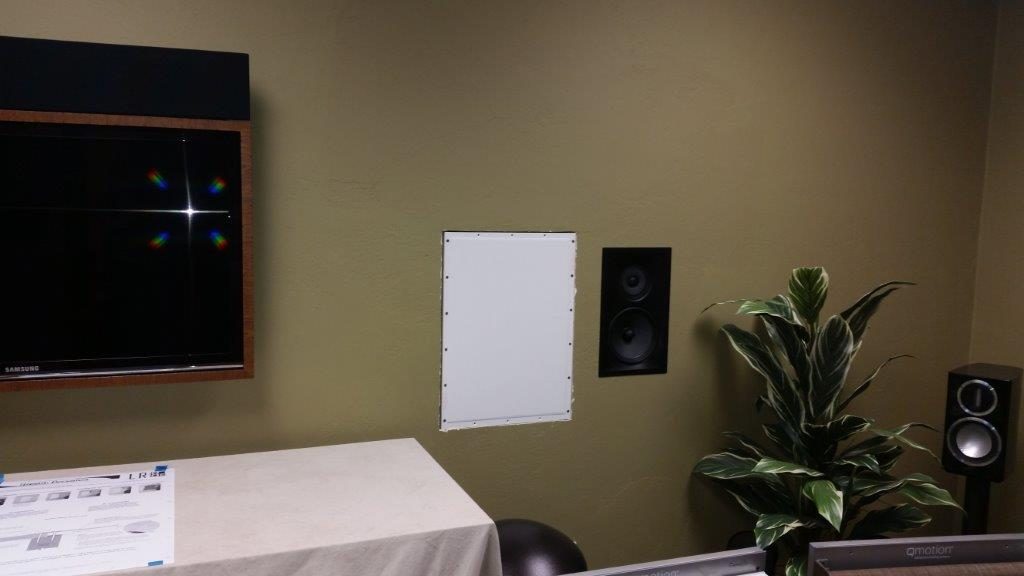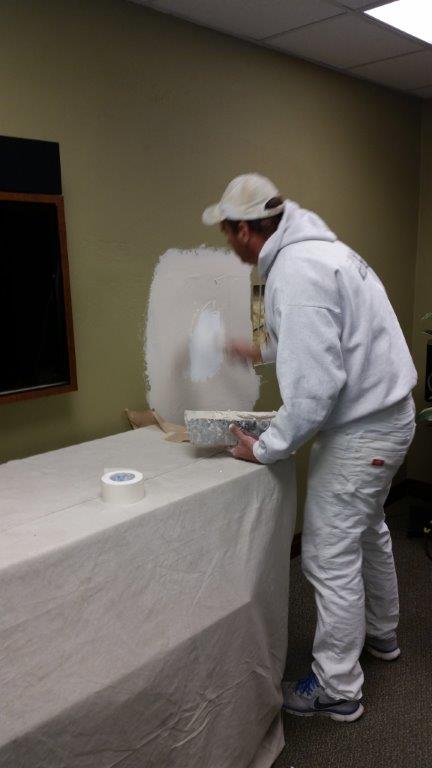 We can also integrate acoustical treatments that perfectly match décor, or blend into the background. A great sound system requires acoustical treatments to guide the sound through a room by absorbing in some places and reflecting in other places. Acoustical treatments are actually really important to get that high quality sound. We work with the homeowners and designers to determine what treatments will function well and look best for that space.
Custom cabinetry is another method of hiding all the electronics and wires necessary for a whole-house audio system or home theater. Home System Solutions works with local contractors and custom cabinet builders to ensure that media racks, wiring and entertainment centers are hidden out of view.
Outdoor entertainment can also be designed to be discreet with below-ground subwoofers and weather-resistant outdoor satellite speakers that can be strategically placed to blend with the landscaping. We're all about providing year-round home entertainment, indoors and out!
We work on new construction projects as well as retrofit projects for homes and small commercial sites. We collaborate regularly with builders, designers and interior decorators to provide complete systems for their customers.
Home System Solutions takes pride in being Central Oregon's leader in smart home automation, theater and entertainment. Contact us to visit our Bend showroom or get an initial consultation. Email us or call 541-610-7915 for more information.