Sometimes its fun to dream really big, so we thought we'd delve into some serious smart home stuff—the smart kitchen of the future, brought to you by Control4, our preferred home automation system.
Many of us start our day in the kitchen and we tend to use the kitchen throughout the entire day. When we have friends and family over for celebrations and holidays, the action usually happens in the kitchen. As much as we like to talk about home theaters and media rooms, we have to admit that it's the kitchen that brings people together more so than any other room in the house. Kitchens are often the hub and the heart of a home.
What happens when you combine a home-wide automation system with world-class appliances? Welcome to the state-of-the-art Control4 Smart Kitchen, designed around the Sub-Zero-Built-In-Series refrigerators and the Wolf E-Series ovens. Both integrate seamlessly with a Control4 automation system, effectively making the kitchen into a command center.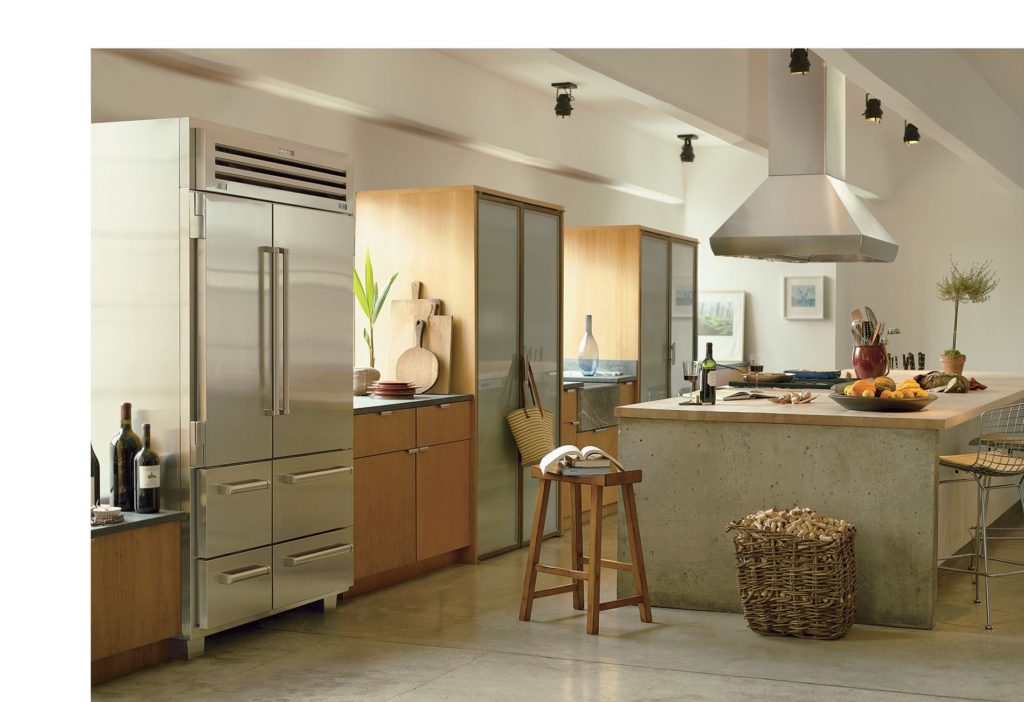 The Sub-Zero Built In Series Refrigerator
A smart kitchen will not only alert you that the fridge door is open—it will report how long it has been open. Your refrigerator can either send you a text message or pulse the house lights to alert you that your cold goods may not be cold.
This Sub-Zero Fridge can also be programmed for party mode to increase ice production and adjust cooling to accommodate the door being opened more often. In contract, the fridge can be set to vacation mode. Vacation mode will reduce energy consumption and cooling to a minimum, but also ensure that food is ready upon return.
For Orthodox Jews, the Sabbath mode can be pre-scheduled. On this setting, neither the fridge nor the freezer will respond directly to user actions, per kosher standards. The lights, compressors and fans that are normally affected by door openings can then function with the rules of Sabbath.
The Wolf E-Series Oven
Like the Sub-Zero refrigerator, the Wolf E-Series Oven is built around precision and reliability. It allows you to monitor cooking from anywhere in the home, so you can entertain or multi-task worry-free, while that turkey cooks perfectly in the oven. Do you often forget that you've set the oven on to pre-heat? The Wolf oven's pre-heat mode can also be set so that when the oven is pre-heated and ready for cooking, you get a text.
The smart oven also has alerts for when it shouldn't be on—especially handy if you have kids that like to try their hand at cooking.
If you are not sure about a smart refrigerator or a smart oven, keep in mind that ANY kitchen can be smarter. You can install programmable lighting and shading for the perfect ambience. Set it to "cooking prep" for bright lights, or "entertaining" mode for soft lighting for parties and dinner.
Full house audio and even video is also a must-have for the avid cook. Listen to your favorite tunes or watch Game of Thrones on the television while you prep dinner.
Exciting stuff in the world of smart homes!
Home System Solutions takes pride in being Central Oregon's leader in smart home automation, theater and entertainment. Contact us to visit our Bend showroom or get an initial consultation. Email us or call 541-610-7915 for more information.